Welcome back everyone! We hope you all had a wonderful Thanksgiving! I know you have been browsing the last couple hours for the best gifts for the family, but don't forget the pups! We are open today and are offering 20% off all our Boutique items to ensure your pups (or kitties) get the best Howliday gifts this year!
And for those of you who have been shopping with us for years (and all you newbies), We want to say we appreciate all your love and support. This Saturday is Small Business Saturday! This means we take the time and partner with our vendors to ensure you get the best deals on all your food that you usually don't get on sale. It's our way to say THANK YOU!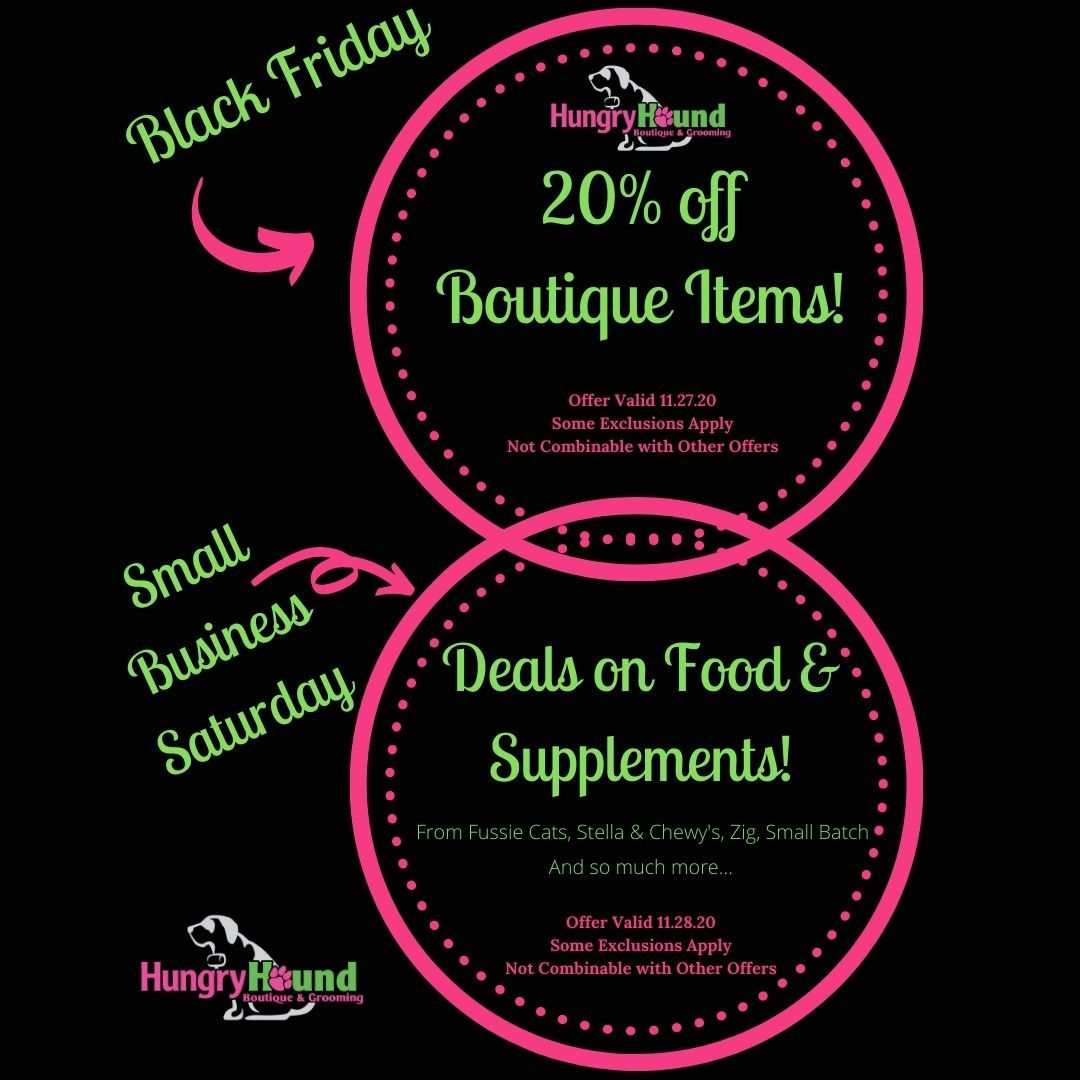 Here are all the great deals this Saturday!
Answers 20% off entire line
Fromm $3 off kibble, $1 off cans & treats
Fussie Cat $2 off 2lb, $4 off 4lb, $6 off 10lb kibble bags
& Buy 1 get 1 free cat cans
Koha buy 1 get 1 free all cans & treats
Pet Releaf 15% off
Small Batch $3 off 3lb, $6 off 6lb frozen diet bags
Stella & Chewy's - $3 off 3lb, $6 off 6lb bags of Kibble & $8 off 12lb frozen raw bags
Weruva 25% off Cat & Dog Cans
Zignature $2 off 4lb, $4 off 12lb, $6 off 25lb kibble bags

*All discounts are on in stock items only & Excludes Bulk items* We look forward to seeing you this Saturday! (All Locations)