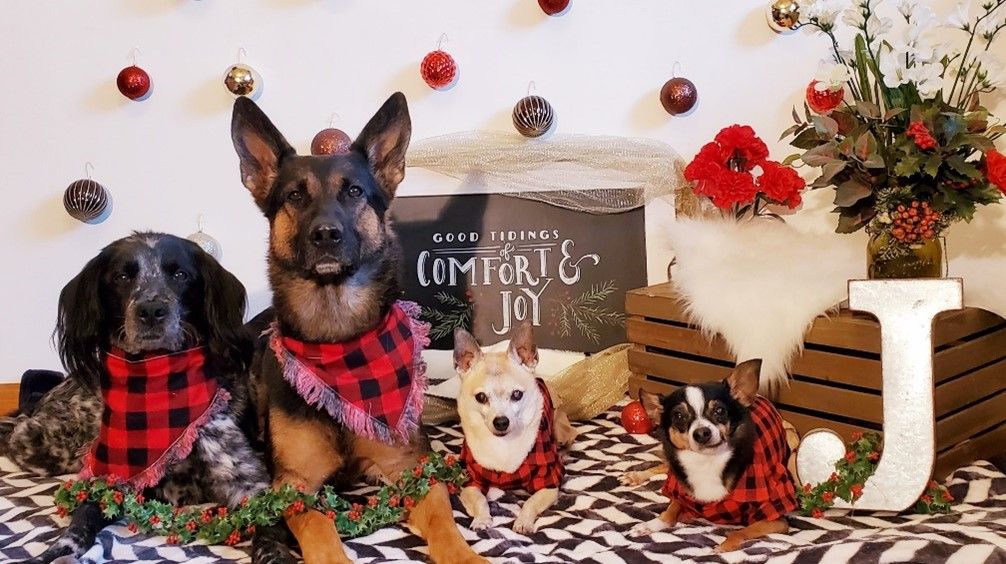 Looking for some inspawration for a cute, festive Holiday Meal for your pets? We get to feast out on the Holidays and so should your pet! Get creative! Below is a picture of what my dogs get during the Holidays. This is from Thanksgiving! Each year it is something different, but I always try to incorporate similar ingredients to what us humans get to eat! My dogs are raw fed, so I did add in the turkey neck from our turkey before cooking.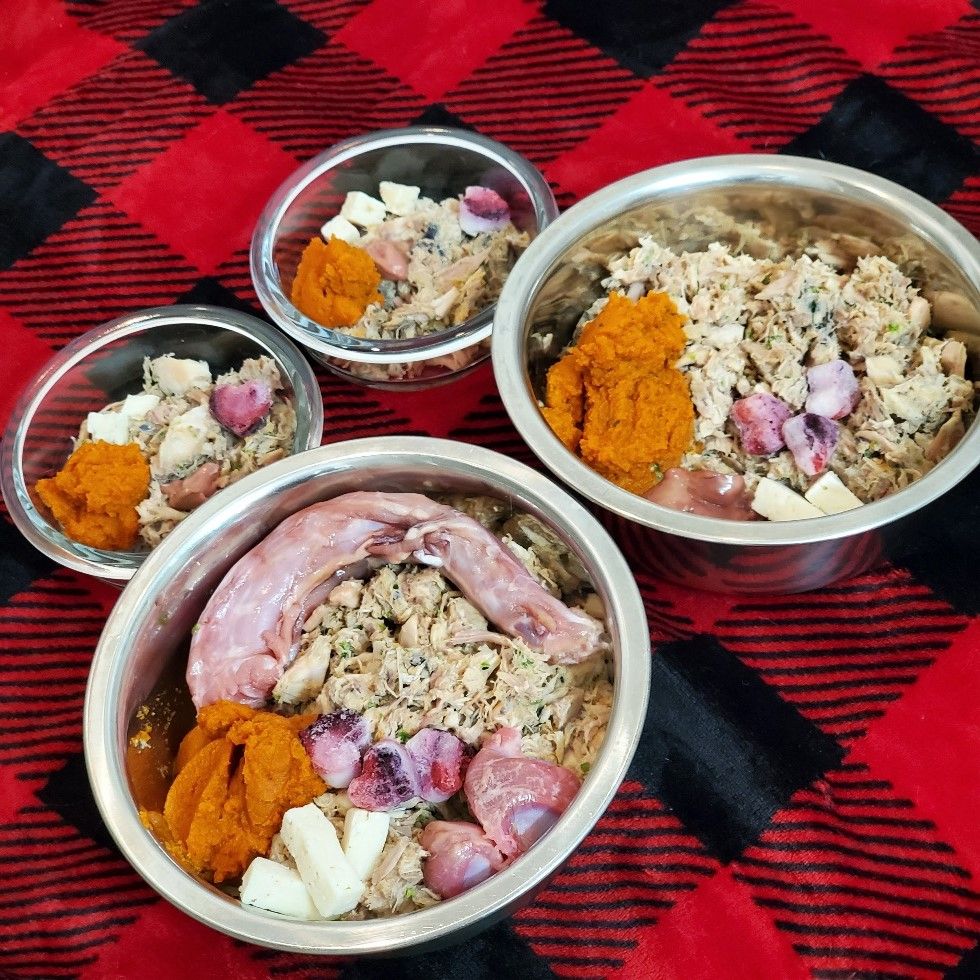 The meals included Always Real Food-Turkey Dinner (a cooked diet made with Free-Range Turkey, green beans, sweet potatoes, blueberries, and more). Always Real Food also makes a delicious broth you can use as gravy! Yum! The meals also contained Fruitables Pumpkin, Always Real Food-Cocoberry Bites (made with Coconut Milk, Strawberries, Blueberries and Raspberries), Answer's Pet Food Goat Cheese with Cranberries, and raw pieces from our family turkey.
If you do not want to prepare a large custom meal for your dog, you can always include some of our favorite meal toppers. Open Farm makes a "Antioxidant Blend" Goat Milk that would be a great addition to their current meals! Whether you would like to go "all out" or just include some toppers in their meals, we carry everything described in this blog at Hungry Hound. We have so many other options for you to get creative with! Don't let your pets miss out on the festivities! We all look forward to those delicious meals. Your pet should too!