A well-trained dog is a happy dog
TRAINED & TEMPERED
Hungry Hound is pleased to offer basic obedience training classes for puppies as well as older dogs.
We keep our classes small and intimate and only use positive reinforcement.
Our certified, experienced, and highly accredited dog trainer will work with you and your pet to ensure success in mastering the skills. Our trainer tailors the curriculum for each dog in the class, so no dog will be left behind.
Basic Course (5 weeks)
Covers sit, stay, down, come, walking on a leash, manners, and behavioral issues.
Call us at (219) 365-5543 to schedule your pup for class!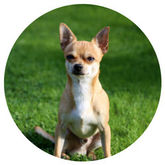 Puppy Training
Signing up in puppy courses before three months of age can be an exceptional ways of boosting training, reinforcing the human-animal bond, and also interacting socially puppies in an setting where threat of health problem can be decreased. In general, pups can start puppy socialization courses as very early as 7-8 weeks of age. Puppy socializing classes use a secure as well as organized means of interacting socially young puppies and also more quickly enhance their responsiveness to requests. Early and also sufficient puppy socialization and programs of positive pet dog training can go a long way to avoid behavior issues and also boosting bonding between human beings and pet dogs. While the initial three months is one of the most essential pup socializing duration in a young puppy's life, proprietors of puppies that have passed this turning point are highly encouraged to remain to socialize their pups to as many people, animals, and areas as functional.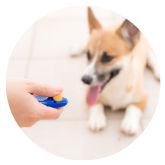 Clicker Training
We offer clicker training! Clicker training, or markand reward, is a form of favorable reinforcement pet dog training. The clicker or marker interacts the precise minute your pet dog does what you want. The timing of the click is vital and also every click must be adhered to by a incentive. This is an awesome form of positive reinfocement for your pup!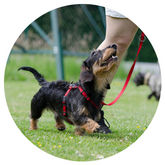 Beginner Training
Beginner training for pet dogs is essential. Pet dogs aim to please, so with these beginner approaches and also techniques, they will supply your pet's opportunities to make you satisfied. Our courses start with the traditional sit, stay and come. But as your canine advancements, we provide a lot more difficult demands that are supplied in our other training courses! These are created to keep your dog engaged and on their toes.

Read what St John customers are saying about Hungry Hound
We love our customers from Saint John, Hobart, Merrillville, Cook, Brunswick, Kreitzburg, Lake Hills, Rolling Hill Estates, Schererville, New Elliott, Dyer & Hartsdale areas. Thank you so much for supporting your local pet food and supply store.
Come visit our pet supply store in Valparaiso, IN specializing in quality food, treats, and supplies for cats and dogs.